Oullim Spirra - the saga of Korean supercar
the company with the target to built and sell such car was Proto Motors, estabished in 1997 by Han-chul Kim and his wife Ji-sun Choi. Initially this company offered stretched versions of South Korean cars like Hyundai or Kia and offered R&D services. However, the big efforts of this company concentrated on creation of the PS-II prototype. This Ford V8-powered coupe was presented in August, 2001. Being more a concept car than a true road-oriented automobile, the PS-II has been built to demonstrate some of the basic technologies.

Soon afterwards, the second prototype, now rechristened Spirra was shown at the 2002 Seoul Motor Show. Unfortunately, very strict Korean regulations prevented an emergence of the low volume automobile, hence the development of the Spirra was more a challenge of legalisation than a challenge of development. This also meant that some of the radical ideas have also been lost. Inboard suspension systems have been cancelled because of the regulations as well as the bodywork itself has been redesigned.

It took three more years of work and the third version, now seriously intended for production was presented at 2005 Seoul Motor Show. It was to be available with two different engines: 2544cc and 4601cc. The first version was said to have 170 hp under the hood, 220 Nm maximum torque, top speed of 250 km/h and acceleration from 0 to 100 km/h in 6.7 seconds. The second, much powerful variant had 320 hp, 400 Nm, 305 km/h top speed and could reach 100 km/h in only 4.4 seconds. The estimated price for this model was $100.000. Despite the fact it was the third revision of the Spirra, technically there were countless numbers of them. Proto Motors experimented with various parts from various companies, but financial troubles and very slow changes in government regulations meant the slow end of Spirra's development.

Oullim Group took over Spirra from Proto in 2006. Renamed Oullim Motors, the company made a step ahead with better funding and new technical decisions like carbonfiber bodywork, more developed spaceframe chassis and turbocharged V6 engine instead of a V8. The company even intends to build a carbonfiber monocoque car in the future. Oullim Motors wants to develop carbonfiber technologies not obly for the bodywork, but for structural elements as well.

They introduced and updated, now the fourth, mid-engined production version of the Spirra at 2008 Beijing Motor Show. The Spirra S with supercharged Hyundai's 2.7-liter V-6, developing 391 hp at 6000 rpm and 530 Nm at 4500 rpm. Claimed 0-96 km/h acceleration was 4.6 seconds. The Spirra Turbo featured the same V6 engine, now capable of 500 hp while Spirra Bi Turbo was rumoured as well. Some difficulties prevented this car to be put in production as soon as three months after introduction as it was intended, so it required an additional couple of years of re-engineering for the car to finally pass the homologation and certification for full production.

Oullim Motors is now introducing the 5th and, hopefully, the final production version of the Spirra and is expecting to deliver first examples this summer. The new Spirra utilizes full carbon fiber bodywork over a tubular spaceframe. A turbocharged V6 provides a top-class power-to-weight ratio of 2.4kg/hp! The company will be offering four versions of their new supercar: Spirra N, Spirra S, Spirra T and Spirra EX (see technical specifications below)
.
However, the development of the Spirra doesn't stop here in any way. As Mr. Yoo, a representative of the Oullim Motors, told for the allcarindex, they are also developing an electric version of the Spirra and if possible, they want to make future vehicles completely electric. The electric version of the Spirra is developed in the Netherlands.

The company currently has a factory near Seoul where they can build maximum 300 cars a year, but a new facility is being built near Kuala Lumpar in Malaysia. The main production plant will be then based in Jeju island in Korea.

For this moment, the Spirra is available only in Korea and other Asian countries with a price ranging from $87.000 to $140.000. The car may be also available in Europe soon, while Oullim Motors may enter USA market with a next generation of the Spirra, which would be a serious competitor to Tesla Roadster.

We can only hope that the car which, after long years of refinement, raised a bar for at least Asian high performance cars will make a sigficant mark in motoring history.
2001 Proto PS-II
2001 Proto PS-II
2001 Proto PS-II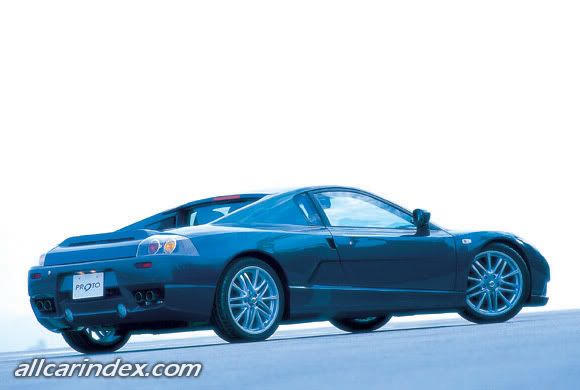 2001 Proto PS-II
2001 Proto PS-II
2001 Proto PS-II
2001 Proto PS-II
2001 Proto PS-II
2002 Proto Spirra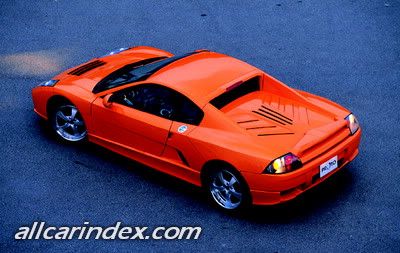 2002 Proto Spirra
2005 Proto Spirra Coupe
2005 Proto Spirra Coupe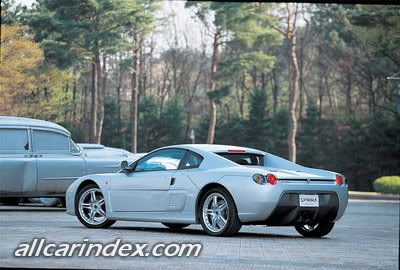 2005 Proto Spirra Coupe
2005 Proto Spirra Coupe
2008 Oullim Spirra S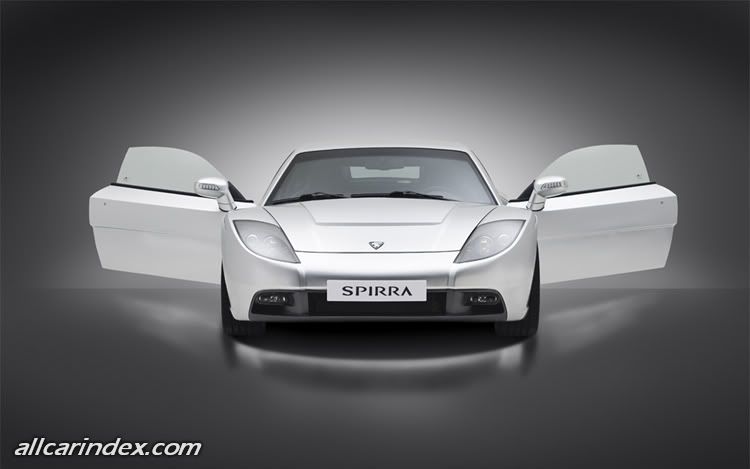 2008 Oullim Spirra S
2008 Oullim Spirra S
2008 Oullim Spirra S
2008 Oullim Spirra S
2008 Oullim Spirra S
2010 Oullim Spirra
2010 Oullim Spirra
2010 Oullim Spirra